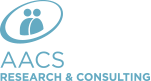 What We Offer
As research and consultancy experts we can turn our hands to any aspect of health and aged care.
The work we undertake includes:
Training in the use and implementation of the Evidence-Based Clinical Assessment Toolkit (EBCAT), which complements the ACFI
Research projects
Evaluations of Health and Aged Care programs and interventions
Conducting national trials, educational forums and training
Statistical modelling of health care data.
Design and implementation of data collection methodologies
Data analysis, with expertise in both qualitative and quantitative data
Process mapping
IT products and services
These services are proven to deliver significant benefits to the healthcare sector.
 Find out more